Support and contact with loved ones is an important part of treatment. Visits from friends and family are an extremely important aspect of treatment for patients working to recover from a mental illness. It's important to show your love, encouragement, and support so they can rest assured that they are not alone along the path to recovery.
See our visitation schedule for the month of September below: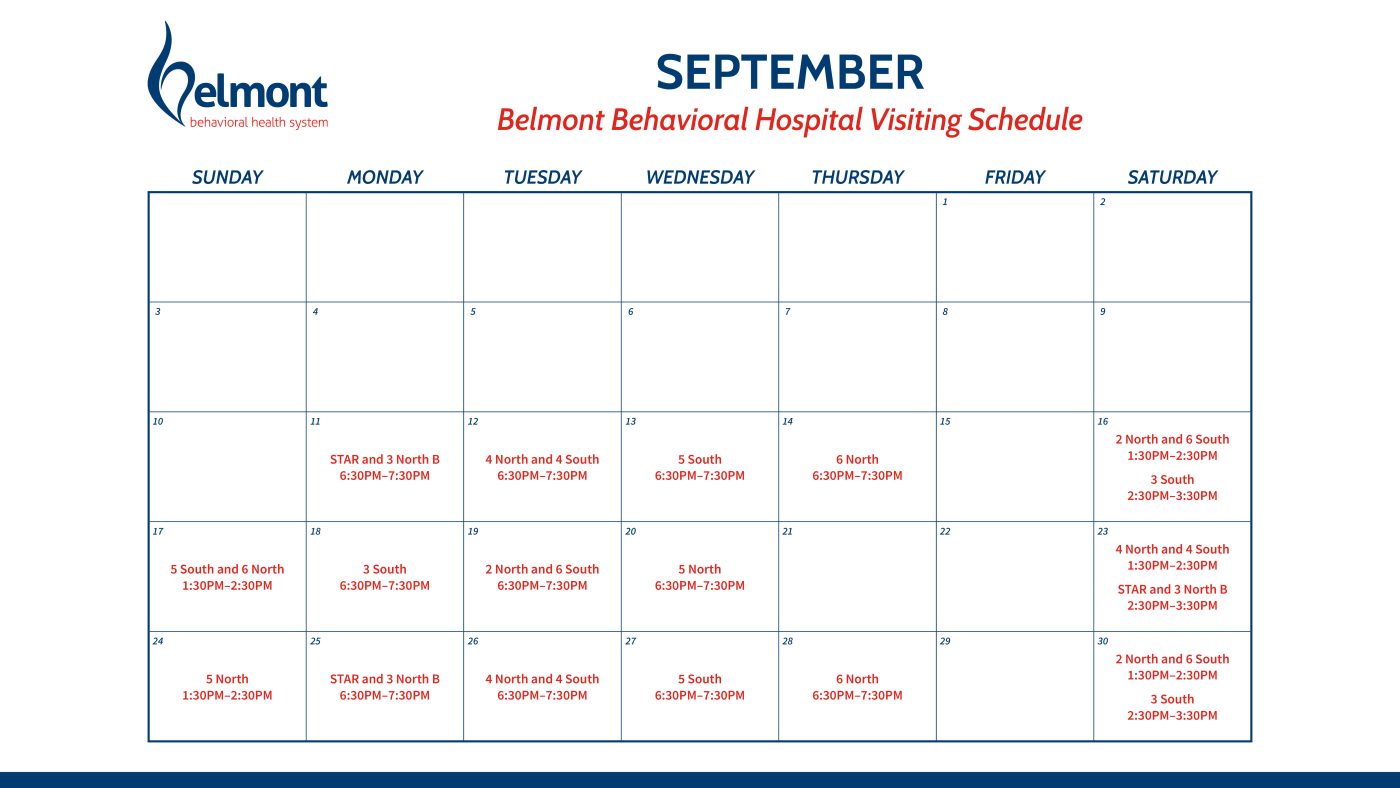 Please note our visitation guidelines:
Visitors will visit their loved ones as a group in the patient dining rooms located on the first floor of the hospital
To ensure maximum visiting time, visitors are encouraged to arrive 30 minutes prior to scheduled visiting times
All visitors MUST check in with reception with a valid photo ID prior to visitation
All visitors are expected to behave in a safe manner with PRS, visitors, and staff while on campus
All visitors are required to store all belongings (including cell phones) in lockers and pass through our metal-detecting device
Visitors are encouraged to leave belongs locked in their vehicles
Patient belonging drop-offs will NOT be accepted during visiting hours

Drop-off times are as follows: Monday/Wednesday/Thursday 1 pm to 4 pm and Saturday/Sunday 10 am to 12 pm

Two visitors allowed per session
Visitors must be 18 or older
All visitors to our children and adolescent units must be on the approved visitor's list. If you have questions about the visiting list, please contact your assigned case manager
Children cannot be left unattended in the lobby during visits
No food or drink will be allowed
All visitors must comply with current facility Infection Prevention requirements
Please contact us will any other visitation questions.