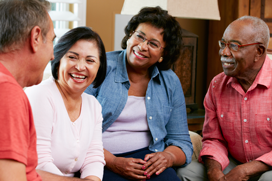 Why Belmont Behavioral Hospital?
With a commitment to offering comprehensive treatment to people of all ages, Belmont Behavioral Hospital stands as a leading provider of services designed to alleviate a variety of mental health condition symptoms and substance abuse concerns. Those who choose to heal at this hospital receive ongoing support from caring and compassionate staff members who want nothing more than to see patients thrive, and the treatment options available are geared towards moving each patient in a positive trajectory. Belmont Behavioral Hospital's full continuum of care features programming and individualized treatment planning that effectively address patients' needs so that each person who receives care achieves lasting healing and recovery.
Welcome to Belmont Behavioral Hospital.
Opting to receive care for a mental health condition or substance abuse problem can often seem like an intimidating endeavor. Whether you are seeking treatment for a loved one or for yourself, we, at Belmont Behavioral Hospital, thank you for considering our hospital and are ready, willing, and able to provide you or the person you care about with the high-quality treatment needed to live the healthy life that is deserving of all people.
In operation for over 75 years as one of the largest providers of mental and behavioral healthcare, Belmont Behavioral Hospital offers high quality and specialized programming options for children, adolescents, adults, and older adults who are in need of treatment that embodies true clinical excellence. Whether you or a loved one is suffering from depression, anxiety, PTSD, or related mental health disorders, we can supply the treatment needed to overcome such presenting concerns. Our expertly trained staff possesses an unparalleled dedication to helping each patient reach his or her treatment goals, and wants to see each child, woman, and man realize his or her capacity to overcome all of life's obstacles.
Our helpful admissions staff is standing by to answer any questions that you may have and can complete a free, confidential assessment to determine which of Belmont Behavioral Hospital's services will be of most help during this difficult time. Let us guide you or a loved one towards a healthier tomorrow.